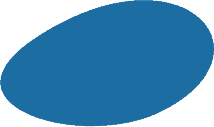 Every Click To Your Website
Affects Your Bottom Line
We've helped companies profitably scale their marketing by more than 50X.
Want us to do the same for you?
Centsible Clicks helps businesses grow by providing an exponentially increasing number of customers into their pipeline. We do this via expertly managed PPC, SEO, Social Media & Retargeting campaigns.

"I've worked with [Centsible Clicks Founder] Mark on over 30 separate client projects going back 6 years now.
If you have the chance to work with Mark, take it.
You can either overpay for underwhelming service and results, or you can hire Mark to literally transform your online trajectory.
What he lacks in fashion he compensates for 10 times over in his ability to diagnose your company's illness with freakish accuracy and implement a strategic remedy that is both elegant and reliable."
-Isaac
Google Ads Educator & Agency Owner
We use a data driven approach to guide our marketing decisions while remembering that the data was created by real people, not just data points on a chart. The data represents your potential customers. They interact with your digital marketing in a way that aligns with their natural tendencies and logic.
We're experts at analyzing how prospects are interacting with your company online. We use our analysis to create a marketing strategy to best serve them.
After reviewing your existing marketing efforts, we can confidently put together a plan that will: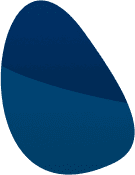 PPC is the foundation of our most successful marketing strategies. Our "centsible" approach allows us to reduce wasted costs & increase ROI so we can deliver the volume of customers your business needs for growth.
We help companies rank higher on Google. This improves their credibility by demonstrating strong organic search results & generates sustainable traffic for the future. The top five positions on a search result page get more than 47% of all clicks. Do you want to rank higher?
Learn how we got our name and the values that guide us through every decision we make for our clients. (Spoiler: it has nothing to do with "cheap" clicks.)
Are you hungry for growth and ready to be a market leader? Fill out the form below. We'll follow up and determine if we're a good fit for each other.
If we're a good fit, the next steps include:

A dissection of your current marketing.
You'll see where you're current marketing has you lighting money on fire as well as the best opportunities that you're currently underutilizing.

An analysis of your competition.
See what is working in your industry and understand your rivals current digital strategy.

Plan for success.
We'll create a plan that shows you exactly how you can succeed in the digital marketing landscape, what it'll take to implement, and how long it will take until you see results.
If this sounds good and you are ready to take your marketing to the next level, fill out the form below. Someone from our team will contact you within 2 business days.