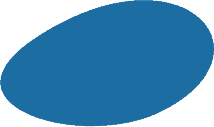 SEO Campaigns That
Reliably Attract Customers
We help companies reach new potential customers with ethical search engine optimization campaigns. The result is an increase in relevant prospects to your website and pipeline.
"I have had issues in the past with SEO companies and their lack of transparency. I often felt like my questions were poorly answered and our growth was hard to track. Mark and his team are really transparent throughout the whole process. We do monthly analysis and calls about our growth.
The CentsibleClicks team is extremely knowledgeable and they have a comprehensive 360 approach to SEO. When the reports show downward trends, they come up with creative and active approaches to solve the issue. All my questions feel answered.
The experience has been super positive so far! We have more keywords ranking on the first page of google and we are on a journey to constantly get better!"

Veronica Tavares
Marketing Manager at Anima Domus
Why You Should Improve Your Google Rankings
We love paid traffic (possibly to an unhealthy degree), but the truth is ranking organically is critical to establishing trust and authority for your brand.
When prospects are earlier in the buying cycle, they're typically researching and gathering information. This means they are far less likely to be ready for a purchase, and more likely to seek information they deem accurate and helpful.
People inherently trust the first few links that Google provides, because Google is really good at providing reliable results. If your site shows up organically in the top spot on google, it's almost as good as a referral from your prospect's best friend. 
This is especially important if your company has a longer sales cycle. You need to get in front of customers before your competition does. Creating a content plan that lands you on the front page of Google can help you get visibility and in time it provides an amazing ROI opportunity.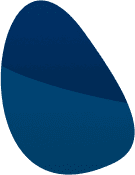 How We Improve Your Website Rankings

In this phase we learn about your business goals and your audience.
We start our research process during our initial meeting. We'll discuss your current SEO situation and what you've tried in the past. We'll learn about your audience and your goals for the future. Next we perform a site audit where we look at four factors:
The code on your site. Is your site optimized so that Google and other search engines can understand what the content on your site is about? We look to see if all the appropriate mark-up, metadata, tags, and headings are present.
Site usability. Does the user experience encourage people to stay on your site for a long time so that google knows your website is full of relevant information? We'll provide you with a full analysis to show you what is holding your site back.
Who is referring traffic to you. Your Google search position depends on how much Google trusts you. Earning Google's trust is easier when your website is linked to by sites that Google already ranks highly. We research your backlinks to determine how many links you currently have, what their quality is & how relevant they are for your business.
Who is your competition. We'll research your competitors, see what search terms they are ranking for, and look at who they are receiving backlinks from. By understanding your competitors' strategy, we can identify possible opportunities for you.

Content is the most important part of any SEO campaign. Google wants to help people find information, so your site needs to be able to provide the best possible result for the keywords your customers are searching for.  
Your content should be thorough and complete, leaving no question unanswered. Long content is best. It has the opportunity to keep readers on your site longer and increases important relevancy metrics that Google monitors to determine how helpful your content is to visitors. 
Our team will create nurturing content for your audience that will not only help them discover your business, it will increase their understanding of your company's expertise.
Next we put our research into action. We'll optimize your website with proper metadata, structured snippets, and open graph information so search engines and social networks will be able to read the contents of your site as easily as people do. Then we'll publish fresh articles, blog posts, infographics, or any other content on your site, as we planned in our content strategy. Finally, we'll begin a link building campaign so that trusted authorities in your industry link back to your website, thus increasing your Google juice.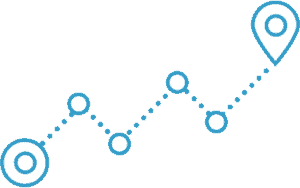 Regular maintenance, monitoring, and outreach is required to maintain and grow your rankings, as well to begin to rank for additional keywords each month.
Each month we continue to create fresh content for your site, refresh existing content to keep the quality superior to similar articles, and we'll reach out to relevant sources for backlinks. Over time Google (& your audience) will view you as a respected authority in your field.
Of course we'll keep you updated with monthly reports, and if you ever have any questions you'll have immediate access to our team.
Are you hungry for growth and ready to be a market leader? Fill out the form below. We'll follow up and determine if we're a good fit for each other.
If we're a good fit, the next steps include:

A dissection of your current marketing.
You'll see where you're current marketing has you lighting money on fire as well as the best opportunities that you're currently underutilizing.

An analysis of your competition.
See what is working in your industry and understand your rivals current digital strategy.

Plan for success.
We'll create a plan that shows you exactly how you can succeed in the digital marketing landscape, what it'll take to implement, and how long it will take until you see results.
If this sounds good and you are ready to take your marketing to the next level, fill out the form below. Someone from our team will contact you within 2 business days.