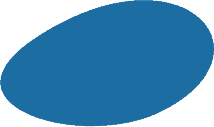 The People Behind The Clicks
Are you thinking… 
"So you guys are called Centsible Clicks, does that mean you can get me super cheap clicks? Awesome!" 
If you are, I have bad news for you. 
We're not in this business to send the cheapest traffic to our client's sites. We pride ourselves on providing a positive value to our clients. 
We live for the shot of adrenaline we get when we refresh our reporting page and see a massive ROI for a client. 
Cheap traffic rarely correlates with quality traffic, so cheap traffic is rarely our goal.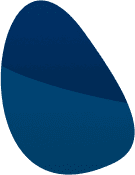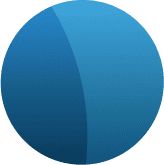 We chose the name Centisble Clicks because we have built our reputation on our ability to make sensible strategic decisions that positively impact our client's bottom line. Our actions are the result of analyzing the data generated by user behavior. 
This approach is precisely what allows us to achieve results when other agencies give up… that's no exaggeration, we turn clients, accounts around when other agencies have told them that PPC was too expensive for their industry. 
So why the funny spelling? We spell centsible with a "cent" to emphasize our respect for every penny in your advertising budget. 
We manage millions of dollars of our clients' money — and that is a great responsibility. We treat our clients' budgets as if they were our own.

Proactive
We don't wait for something to go wrong before we act. We're constantly iterating, testing, and analyzing campaigns. We're always improving the performance of your advertising dollar.


Strategic
We're your strategic partner to grow your business. Our expertise is in running effective digital marketing campaigns so you can focus on the core of your business.

Systematic
Scaling your business requires systemization. We develop repeatable processes that allow us to reliably generate the volume & quality appropriate for your business's growth.

Respectful
As your partner, we're respectful of your marketing dollars as if they were our own.

The Centsible Clicks Promise
We can't guarantee results. You shouldn't trust any marketer who guarantees a positive return. What we do promise is that you'll see the value in our service. You will be satisfied with our attention to detail, relentless drive, and tireless effort we'll put into your campaigns. You'll understand why we chose certain systems & the strategies behind the campaigns we put into place for your business.
Are you hungry for growth and ready to be a market leader? Fill out the form below. We'll follow up and determine if we're a good fit for each other.
If we're a good fit, the next steps include:

A dissection of your current marketing.
You'll see where you're current marketing has you lighting money on fire as well as the best opportunities that you're currently underutilizing.

An analysis of your competition.
See what is working in your industry and understand your rivals current digital strategy.

Plan for success.
We'll create a plan that shows you exactly how you can succeed in the digital marketing landscape, what it'll take to implement, and how long it will take until you see results.
If this sounds good and you are ready to take your marketing to the next level, fill out the form below. Someone from our team will contact you within 2 business days.