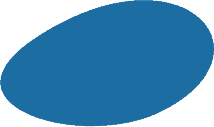 We Build PPC Campaigns
That Generate Growth
Want To See Your Company Grow?
We have a magical power… and it's the ability to multiply the size of our client's sales teams.
For example, when we started working with one of our clients, they had only two people on their sales team. 
18 months after hiring Centsible Clicks to manage their Google Ads account, they'd grown to a sales team of 20! This is just so they could handle the sheer volume of inbound inquiries our campaigns were sending their way. 
"They're true professionals. It's hard to find honest reliable people in this industry. I highly recommend CentsibleClicks"

Jake Maierovits - President
Dr Car Glass LLC
We're always transparent and forthright. That's why you'll find all of the intricate details for how we build, manage, and optimize campaigns for our clients on this page.
But, if you're not the technical type and you just want to cut to the chase — we're good with that too.


In this phase we learn about your business goals and your audience.

After analyzing your existing marketing efforts and researching the competition, it's time to use the data we've accumulated to put a plan together to achieve your goals.


Campaign Creation & Launch
We begin writing the sales copy, design the creative, and prepare to launch your campaigns. 
Our campaigns are typically focused towards acquiring as many "bottom of the funnel" prospects as possible. By that we mean we'll be sending you customers that are intending to make a purchase soon. 
We will create as many campaigns as necessary to achieve the desired results for your company, and sometimes this means going after prospects who are earlier in the buying process. 
During this phase we will also optimize existing landing pages or create landing pages from scratch if needed. 
After your approval, the campaigns will go live and we'll start generating qualified prospects for your business.


Maximizing Growth & Profitability
The key to a successful marketing campaign is constant testing and optimization.
Optimization and maintenance of your account is an ongoing process. It is our duty to keep up with the latest changes to Google's platform, adjustments in strategies by your competitors, and adapt to the evolution of the buying habits of your customers. 
We exhaustively test new keywords & monitor for negative keywords to keep your account efficient. 
We'll also perform split testing of ads & landing pages to increase CTR, Conversion Rates and improve Quality Scores. 
You'll receive monthly reports on the campaigns' progress and you can reach out to our team directly if you have questions at any time.


Are you hungry for growth and ready to be a market leader? Fill out the form below. We'll follow up and determine if we're a good fit for each other.
If we're a good fit, the next steps include:

A dissection of your current marketing.
You'll see where you're current marketing has you lighting money on fire as well as the best opportunities that you're currently underutilizing.

An analysis of your competition.
See what is working in your industry and understand your rivals current digital strategy.

Plan for success.
We'll create a plan that shows you exactly how you can succeed in the digital marketing landscape, what it'll take to implement, and how long it will take until you see results.
If this sounds good and you are ready to take your marketing to the next level, fill out the form below. Someone from our team will contact you within 2 business days.